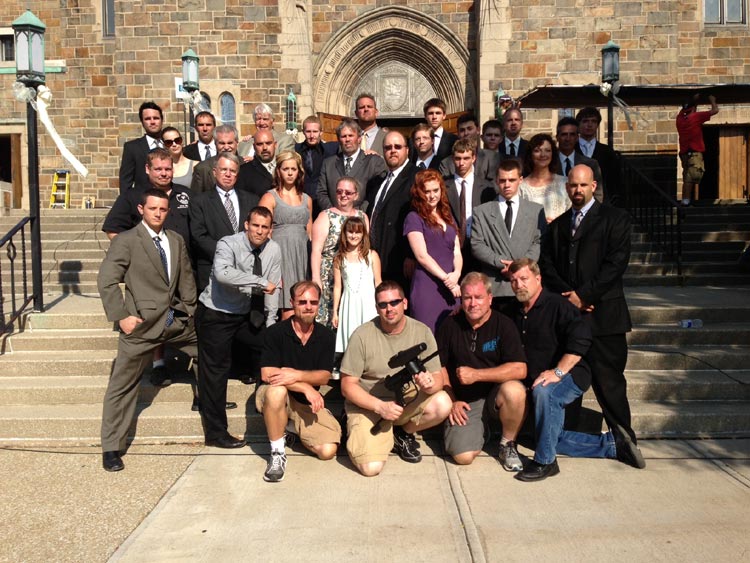 Last action day on Miss Meadows production
Our stunt team member DAN ANDERS punches Matt Damon!
---
Click here to view the rough edit fight scene for the movie Greater Threat,
featuring our own stunt player Mike Vehar and actor Michael Madden.
---
Photos From August Stunt Workshop
---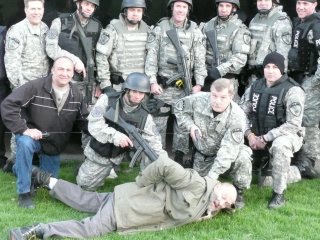 Akron SWAT and Stunt Predators USA Team Director, Richard Fike with Director Corbin Bernsen having fun in between takes.
Click here to view video.
---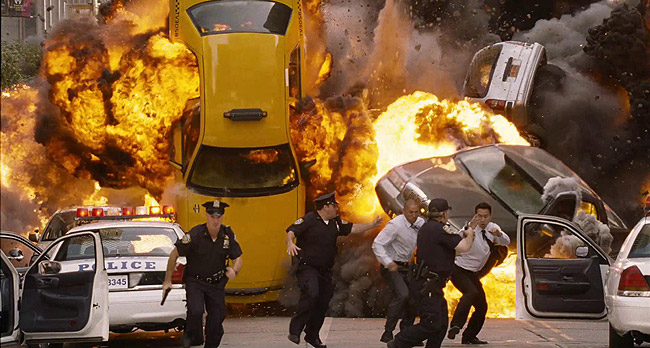 Todd Emmett, John Sundquist, Tom Quinn and Richard Fike in "The Avengers".
---
---

Fight scene from Warrior (Richard Fike as ref)
---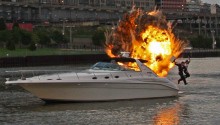 Boat Explosion scene from Freerunner
---
---
Attack Attack! - Smokahontas
---
---
---
GRADUATION MOVIE TRAILER
---
---
---